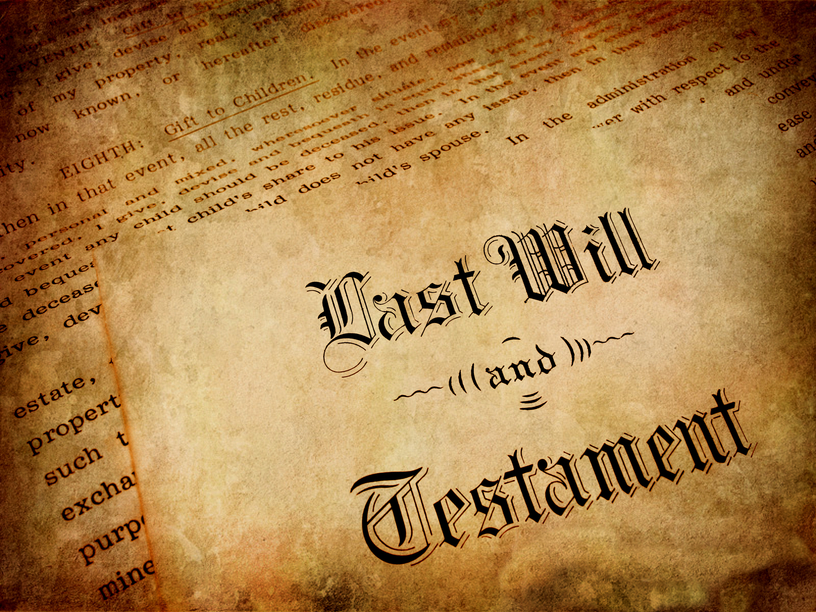 What Prince Taught Me About Estate Planning
By Dawn Padanyi, Esquire
Further breaking news following the sudden death of rock icon, Prince, is that he didn't have a will!  Now, the first thought that might come to mind is why would a VERY WEALTHY, successful business man not create a will?  That is a very good question, however polls have shown that almost half of Americans don't have a will.  Why are people not taking advantage of this really simple, but very important estate plan instrument?  Not having a will only creates a mess and stress for your family and loved ones when you pass that can sometimes take years to rectify and on top of that, the process can be quite costly.
Stop telling yourself that "I don't have anything," "I'm superstitious and it creeps me out" and especially stop believing that "My family will just work it out."  The size of your estate doesn't matter.  Your will is an important piece of paper, but it will not cause death, mother nature is to blame for that.  Last, your family may or may not work it out after spending tons of money and arguing before a Court and in the end, it may not be your desired result.  You worked hard to create your estate, so take the time to let your wishes be known.
Tackling some basic estate planning is simple and very manageable.  So you might be thinking, where do I start?
I advise all of my clients, regardless of age, health, or wealth, at the very minimum, to have the following documents:
A Will (also called Last Will and Testament)
A Durable General Power of Attorney
Living Will and Durable Health Care Power of Attorney
A Will answers the who, what, when and where for your estate after you pass.  It basically provides direction for how you want your estate to be divided.  If you fail to have a will (this is called dying intestate) then strangers with suits and ties (i.e. legislators) will decide how your estate will be divided and you may or may not agree with the way they would divide your estate.  I will say that most of my clients request wills that are different from the intestate provisions, so if they didn't have a will then their estate would not be divided according to their wishes.  A will is also where one designates a guardian for his/her minor children, designating the person who will take care of the children if you die when they are still minors.  This is especially important for parents with young children.
A Durable General Power of Attorney gives your agent (the person you designate) the ability to conduct business on your behalf, while you are alive, if you are unable to do so yourself.  (Example:  If you are in the hospital but need to withdraw money from a bank account, your agent can do this on your behalf if you have designated him/her as your agent in a Power of Attorney)
A Durable Health Care Power of Attorney designates an agent to be able to make health care decisions for you when you are unable.
A Living Will is the document that expresses your decisions for health care  when you are at an end stage in your life and are not able to express these decisions yourself.  These decisions may include your choices about starting, continuing, refusing or stopping life-preserving treatment and other specific directions for your health care providers. This is typically where individuals would express wishes to not be resuscitated if that if their desire. (hence the term DNR – Do Not Resuscitate).
These documents are not complicated nor expensive to create.  They are the backbone of basic estate planning and can spare you, your family and loved ones from unnecessary stress and expense if you get these in place today.
Do everyone a favor and contact the Law Office of Dawn Padanyi to set up a consultation to get started on your basic estate plan.  It can take as little as a few days start to finish and give you peace of mind for a lifetime.