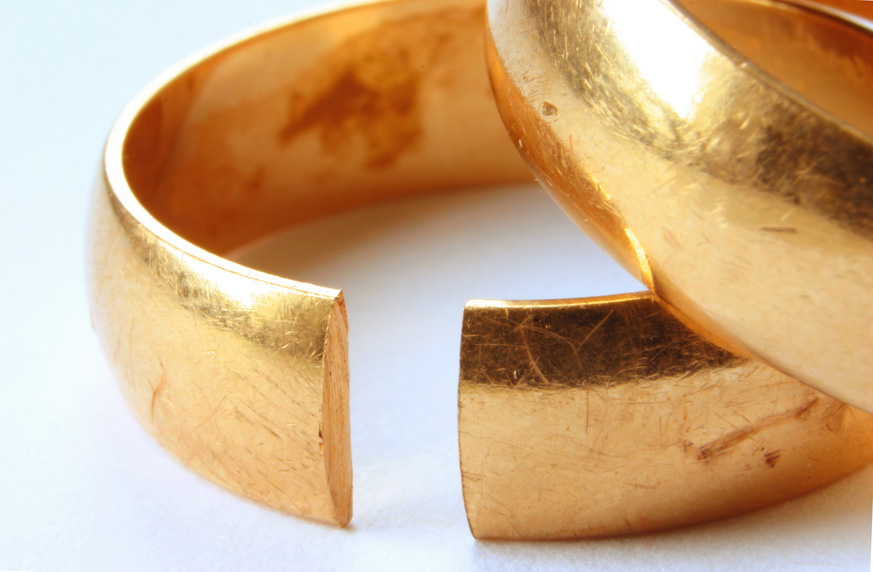 Additional Grounds for Divorce & New Counseling Restrictions
By Dawn Padanyi, Esq.
It will soon be easier to get a divorce in Pennsylvania.
Effective June 23, 2016, the Pennsylvania Divorce code will be amended to add an additional ground for divorce.
Currently the grounds for divorce include the following:  Fault, Institutionalization, Mutual Consent, and Irretrievable Breakdown.
The additional grounds for divorce involving personal injury crimes. The Court's will assume consent of a party if he/she  1)Has been convicted; 2) Entered a plea of guilty, no contest or; 3) Was accepted into Accelerated Rehabilitative Disposition (ARD) for a personal injury crime.
A personal injury crime for purposes of the Divorce Code includes misdemeanors or felonies,  (including criminal attempt, solicitation or conspiracy) for the following:  assault, homicide, kidnapping and human trafficking, sexual offenses, arson, robbery, victim/witness intimidation, homicide by vehicle, and accidents involving death or personal injury,  when the victim is his/her spouse.
The new amendments also will not require parties who have a Protection From Abuse (PFA) order against his/her spouse to attend counseling if an objection is raised.  Counseling also will not occur if a spouse is convicted, pleads guilty or no contest, or if he/she is admitted to ARD for a personal injury crime.
These amendments will ensure that spouses who have been the victim of a crime by his/her spouse are not stuck in a marriage to their assailant and/or required to submit to marriage counseling with said spouse.
In the end it will be ease the pathway to divorce for victims.
If you have any questions about the divorce code in Pennsylvania,  maybe are contemplating divorce and wants some advice, please contact the Law Office of Dawn Padanyi, LLC.